I've moved to Hampstead. And what a glorious leafy little corner of North West London it is.
It's one of those places that's lovely to live in, and I really couldn't think of anywhere better if you revel in the weekend. There's the Heath for a gorgeous stroll, a handful of quaint independent shops, delis, cafes and pubs packed with yummy mummies fresh from their morning run, kitted out in Sweaty Betty.
The only problem is, it's not that useful a place, and I'm saying this mainly because I somehow feel the noticeable lack of a Sainsbury's/Waitrose/Pret which unfortunately I've become all too accustomed!
What it lacks in use-value tho, it makes up for in a perfect arrangement of French fashion shops. There's The Kooples, Maje, Zadig & Voltaire and Sandro. Amazing, or not so if you're watching the purse strings as I so often am.
The newest addition to the High Street is fellow French Label, Tara Jarmon.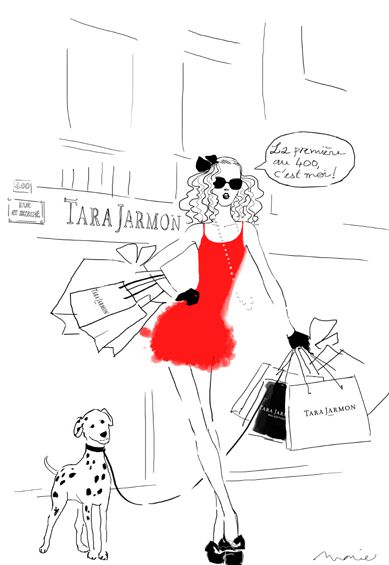 I never really considered it a contender in the usual line-up of continental brands, but after popping my head in, I was pleased to see a mouth-watering collection of gorgeous clothes.
In typical French style, a selection of fit and flare dresses, cute shifts, blouses and edgy jackets set the scene:
I particularly love the clean, classic lines and that gorgeous fur and camel coloured jacket. Here's hoping I can add a few items to my Xmas wishlist!
For more details and to shop online, you can visit the Tara Jarmon site here.